Important Disclaimer
I am a member of Evesham Town Council and Wychavon District Council, representing Bengeworth ward in both cases (although the boundaries of the two wards do not precisely coincide). In both cases, I was elected as the Conservative candidate under the auspices of Mid Worcestershire Conservative Association and the Evesham and Vale Branch of MWCA. This website is my personal website. It dates back to long before I became a councillor and will almost certainly outlive that role. Nothing on this website should be read as representing the views of Evesham Town Council or Wychavon District Council, or of any part of the Conservative Party. Please bear that in mind when reading it.
You can view my official council web presence here:
If you want to contact me about council matters, please use my published council contact details: [email protected] (for Wychavon related issues) or [email protected] (for Evesham Town Council issues). This will ensure that your emails are routed to the correct mailbox, and minimise the prospect of them being inadvertently flagged as spam. Please do not use either of these addresses for personal matters or anything not related to my role as a councillor. See below for personal contact details.
About Me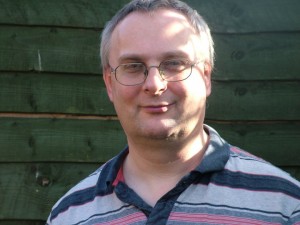 "The Grinch of Evesham" (Nadine Dorries, former Secretary of State for Digital, Culture, Media and Sport)
"Thoughtful, caring and committed" (Reverend Andrew Spurr, Vicar of Evesham)

"Who?" (George W Bush, former President of the USA)
If you're wondering about me, I am Mark Goodge, Internet geek, musician, political activist, non-dogmatic Christian, cat-lover, international traveller (when I can afford it), photographer, train-non-spotter, sometime politician and generally all-round nice guy. At least, that's what my friends tell me.
For my day job, I run a small web development and consultancy company. My main tasks are to write PHP and HTML, fiddle with MySQL, fix things when they break and try to develop new systems that don't break quite as often.
The second most important part of my external-facing life is my role as a local councillor on both Evesham Town Council and Wychavon District Council.
In my spare time, I pester politicans, take photos, play music and write blog posts. I like good food, good conversation, good beer, good wine and good company. I have, entirely unintentionally, become one of the UK's leading authorities on motorway service stations. I am more interested in open government and intellectual property reform than motorways.
I am married to Emma, and we have three children, Ellie, Abigail and Nathaniel.
The photo in the header of this website is the River Avon at Hampton Ferry in Evesham, taken on a fine autumn morning in September 2017.
You can contact me by email at [email protected].
For those who care about such things, you can also find me on LinkedIn, Mastodon, Facebook,
Instagram and Twitter.